An end of Summer clean-up and clean-out to find inner peace and harmony. Join me for this special Kundalini Goddess Full Moon Ceremony held on St Leonards Beach on the morning of Saturday 10th September. The upcoming harvest moon in Pisces opens the door to spiritual receptivity and new beginnings. The end of this luna cycle and approaching Autumn equinox evokes the themes of completion and rebirth.
Purify your being and awaken the abundant goddess within. This sacred Kundalini Goddess Full Moon Ceremony will provide you with a deep energetic cleanse, allowing you to let go of all that doesn't serve you. The divine feminine energy of the full moon opens a portal for you to connect deeply with your emotions, intuition, and wisdom.
This is likely to be the last Kundalini Goddess beach ceremony of the year. Come and feel the magic of authentic connection, opening your heart to divine source energy and abundance. Open to everyone. No experience necessary.
Breathwork
Movement
Chakra Healing
Mantra and Meditation
Channelled Guidance
Angel Oracle and prayer
Intention setting
Wild sea swimming afterwards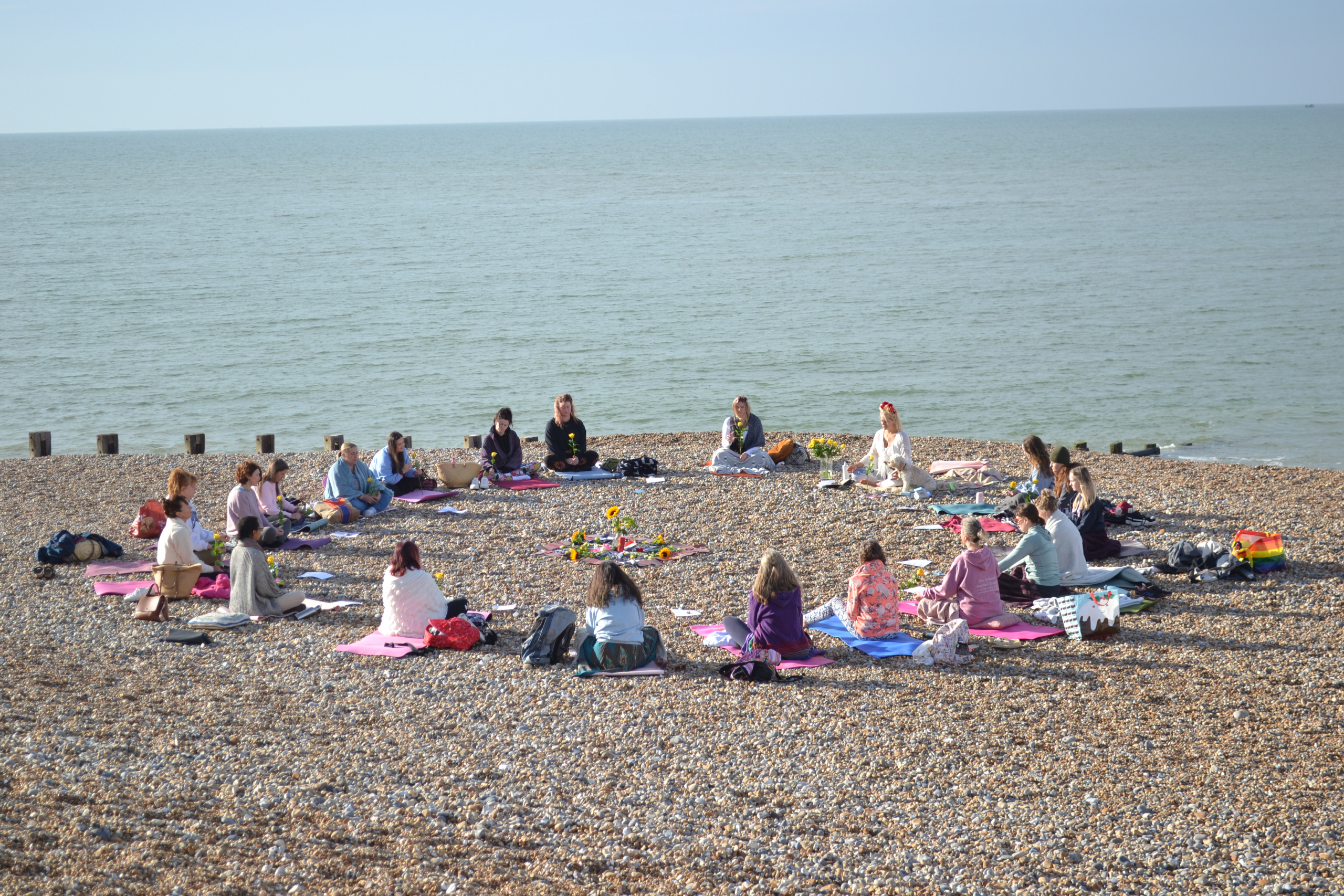 "Energy Flows Where My Attention Goes"
I will  channel in goddess archetypes to understand challenges and assist you in your empowerment. Come alone or bring your family/and or friends. This is a celebration of the goddess within you. Awaken to your highest potential. Bring your swim suit for sea swimming afterwards!
How to Prepare
There are no entry requirements to join. All that is required is an open mind. Bring a yoga mat, cushion, and blanket as well as water. We will be seated on yoga mats. If you really struggle being crossed legged on a mat, you can bring a chair to sit on.
£10 investment per person.  Purchase online below or message me 07539 694077.
Bring your friends/family for a morning of deep connection and empowerment.
What is Kundalini Goddess?
Find out more here.