Release Control & Enter a World of Possibilities
During this Kundalini Goddess Full Moon Ceremony, we will explore how we are gripping on to a tight hold on life and understand how that limits you. You are invited into this sacred space where you can break free from your mind and enter a world of possibilities. In ancient traditions it's believed that enlightenment comes once you release control. Control keeps you imprisoned in judgement, disappointment and frustration.  When you are trying too hard to control people, outcomes and circumstances our mind is in the driving seat.  Are you ready to relax and embrace the unknown?
This Full moon ceremony will allow you to expand into intuitive knowing and empower you to feel confident in the guidance that you receive. We will activate the kundalini shakti, divine feminine energy to awaken the powerful goddess within.  The full moon opens a portal for you to release all that doesn't serve you. Fears, self-doubt, lack of confidence are all reasons why we try to control. It's time to step back into the flow and surrender to love, trust and divine connection.
"I release control and surrender to the flow of love that will heal me"
This is a safe and supportive space, a celebration and awakening of your soul power. Come and join me for a morning of healing, rejuvenation and growth.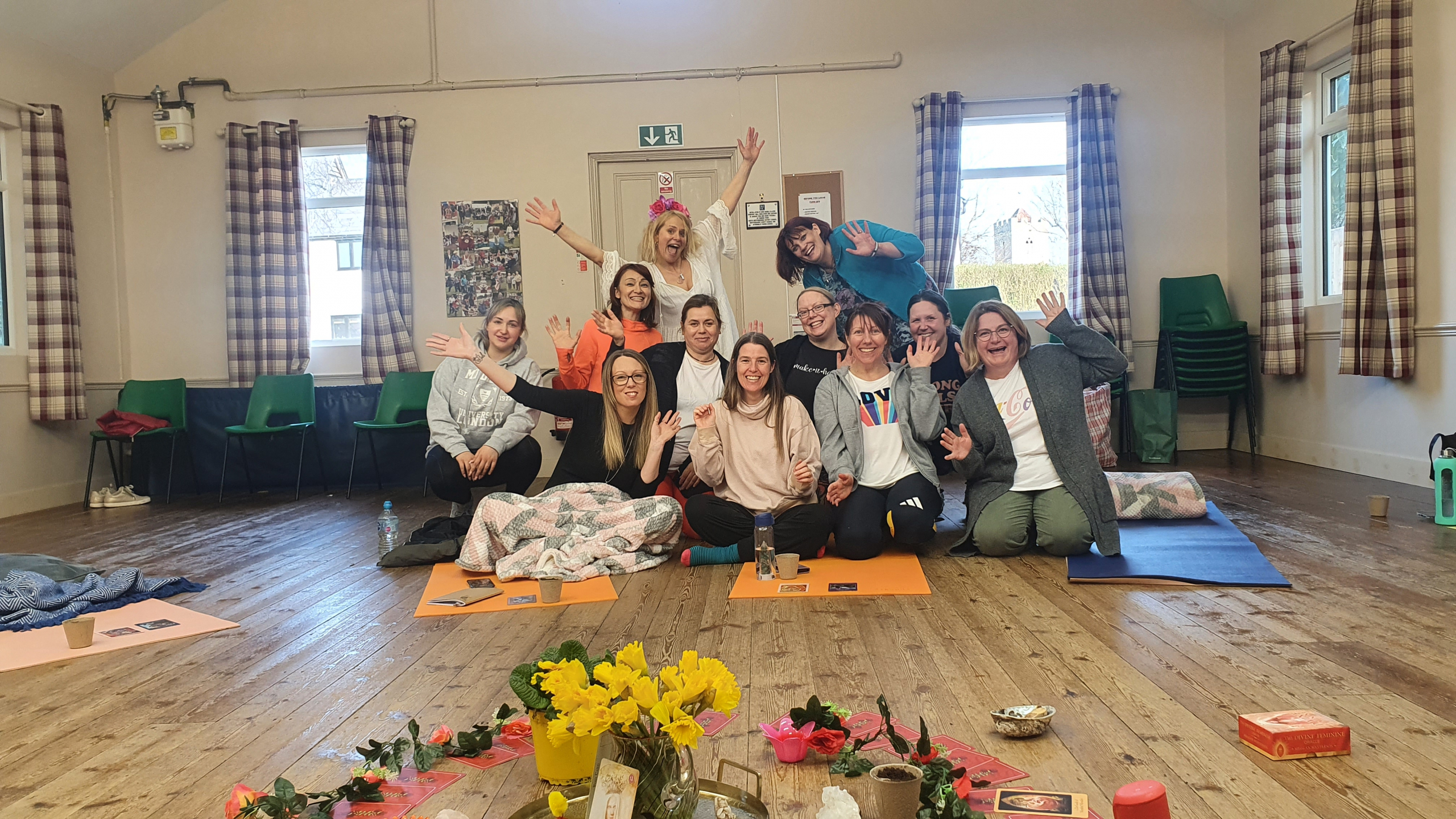 ☆Group Guidance Tarot & Oracle Reading
☆Full Moon Prayer & Ritual
☆Breathwork and movement
☆Energy clearing & purification
☆Divine Feminine & Masculine Awakening
☆Grounding & activating mother earth connection
☆Releasing control ritual
☆Source Energy Activation
☆Kundalini Shakti Activation
☆ Channelled Angel Healing Meditation 
☆ Goddess invocation
☆Activate your Intuition and Inner Wisdom
☆Self-Love and Acceptance
☆Bring sacred objects, crystals & flowers and we will create beautiful inspired altar
☆Oracle Card  
What is Kundalini Shakti?
Kundalini is the ultimate life force. It is consciousness, creative power, divine feminine energy. More profound than energy alone, Kundalini Shakti is also the temple body; energy, mind, discerning wisdom. By working with this energy you work through your energetic blockages and obstacles.  When you activate kundalini energy you will embark on a spiritual awakening of the soul. Read more about Kundalini Goddess.
What to Expect & How to Prepare
This is an indoor event. Open to all levels, all you need is an open mind and willingness. Every ceremony starts with tuning in and opening the sacred space. I channel in to deliver the energies that need to be invoked. I am a Kundalini Yoga teacher, this ceremony will gently infuse the teachings of this sacred ancient practise. We will warm up the spine with movement and begin the meditational journey with breathwork. Meditation, affirmations, prayer and mantra are all used to allow you to be receptive, listen and awaken your intuition. You will be able to pick goddess and angel oracle cards to receive guidance. Bring your own yoga mat or message me to reserve one.  You may also wish to bring a cushion, blanket and water.
Tickets are £22 per person.  Pay online below or message me for my bank details 07539 694077. Also, option to pay £5 to book place and then pay rest at end of the month.  See below. Thanks Katie x