Join me for a full moon energetic clean-out, to empower the sacred witch within you! 
Quit hiding your magic. The world is ready for you!
This special Kundalini Goddess Full Moon Ceremony held Kemptown Beach, Brighton on Tuesday 1st August at 7:30pm. This powerful super full moon in Aquarius invites you see beyond the veil. By activating our intuition and connecting to the full moon, we will work with the Hecate, the goddess of magic and mystery, to dive deeply within to empower the sacred witch with you.
Purify your being and awaken the abundant goddess within. This sacred Kundalini Goddess Full Moon Ceremony will provide you with a deep energetic cleanse, allowing you to let go of all that doesn't serve you. The divine feminine energy of the full moon opens a portal for you to connect deeply with your emotions, intuition, and wisdom.
Come and feel the magic of authentic connection, opening your heart to divine source energy and abundance. Open to everyone. No experience necessary.
Breathwork
Free yourself from old patterns, beliefs and & conditioning
Movement
Chakra Healing
Full moon ritual
Goddess Activation
Mantra and Meditation
Channelled Guidance
Oracle cards and prayer
Intention setting
Wild sea swimming afterwards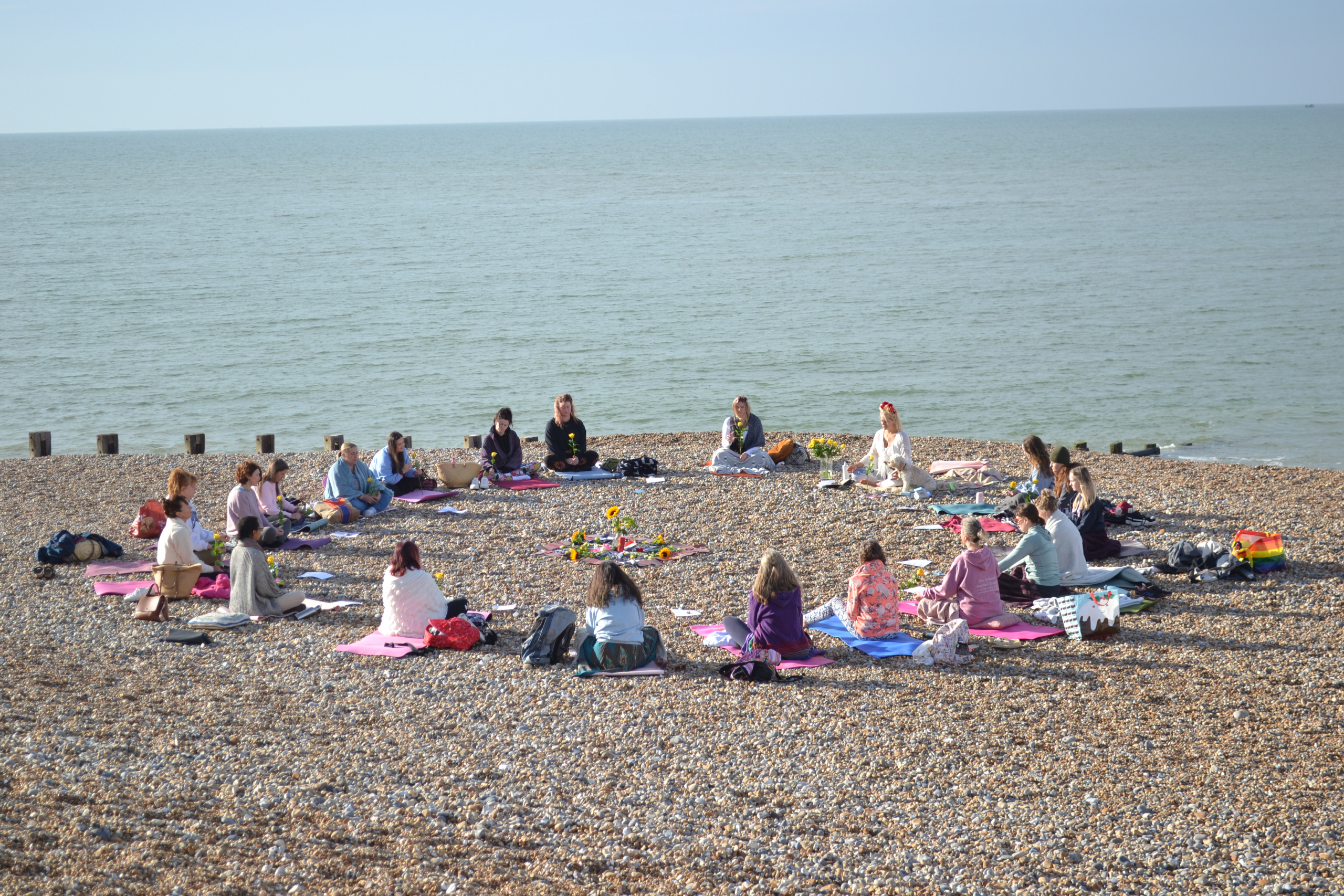 Come alone or bring your family/and or friends. This is a celebration of the goddess within you. Awaken to your highest potential. Bring your swim suit for sea swimming afterwards!
How to Prepare
Approx. 5 days before the event, i will email all attendees the full info and preparation/self enquiry prompts, so please take the time to consider this as it will help you to get the most our of the session. There are no entry requirements to join. All that is required is an open mind. Bring a yoga mat, cushion, and blanket as well as water. We will be seated on yoga mats. If you really struggle being crossed legged on a mat bring a cushion to sit on.
£15 investment per person.  Purchase online below or message me 07539 694077.
What is Kundalini Goddess?
Find out more here.